Brrrr it's getting cold again!
The days are getting shorter and the nights longer, the blanket season is here again. This is the season we love so much! On the couch with a warm woolen alpaca blanket, a big cup of tea and a good tv show, let the cold come.
Alpaca wool blanket
With our alpaca wool blankets you won't get cold. The blankets consist of 70% alpaca wool, which is wonderfully soft and warm. The other 30% consists of a mix of cotton and acrylic, which ensures that the blanket is extra strong and also easy to wash. Wool is self-cleaning and almost never needs to be washed. Nevertheless, there is a chance, during such a chill evening on the couch, that a stain will appear on it and that is a shame. Due to the composition of 70% alpaca wool and 30% cotton acrylic, the blanket can simply be washed in the washing machine on a wool wash or hand wash program.
Our alpaca wool blankets are:
Softer than sheep's wool and cashmere

Hypoallergenic and does not sting

Water and dirt repellent

irreversible

Can be used indoors and outdoors
The blankets are 225 cm wide and 190 cm long and we have 16 designs to choose from. All named after a volcano in Ecuador and showcasing its colorful culture.
These brightly colored blankets come from Ecuador and are handmade from local communities. The plaids are made with old weaving machines and finished by hand. As a result, the print and color may sometimes be slightly different than in the photo. But that's what makes them so unique and authentic!
Alpaca blankets to use outside and inside
In the summer you use the woolen alpaca plaids as a picnic blanket, in the autumn and winter they are wonderful around a campfire, in your veranda or on the couch.
Together on the couch
With the current energy prices, for many the stove goes a few degrees lower and we dress a bit warmer. As my mother always said, 'If you're cold, put on an extra sweater'.
If you want to save energy, use wool more often in your home. Wool is wonderfully warm and cozy. With a warm woolen plaid on the couch or around you, the heating can be turned down a notch. This is of course possible with a sheep wool blanket, but did you know that our alpaca wool blankets are even warmer and even softer? In addition, the native plaids are so large that you can easily fit under it with two people.
5 tips for a sustainable interior
If you lower the heating 1 degree, you will quickly save 7% on your gas bill! With the current prices, that can go up to 300 euros per year. And with these tips you will stay nice and warm in the meantime!
Tip 1: Give your interior extra warmth with an alpaca native plaid such as the Cayambe. A beautiful wool blanket to drape over your couch but also wonderful to crawl under, so functional and beautiful!
Tip 2: Do you like a fresh bedroom but do you want a warm bed? Then put an alpaca wool blanket over your duvet. Due to the natural heat you can leave the window ajar and the alpaca wool keeps you nice and warm!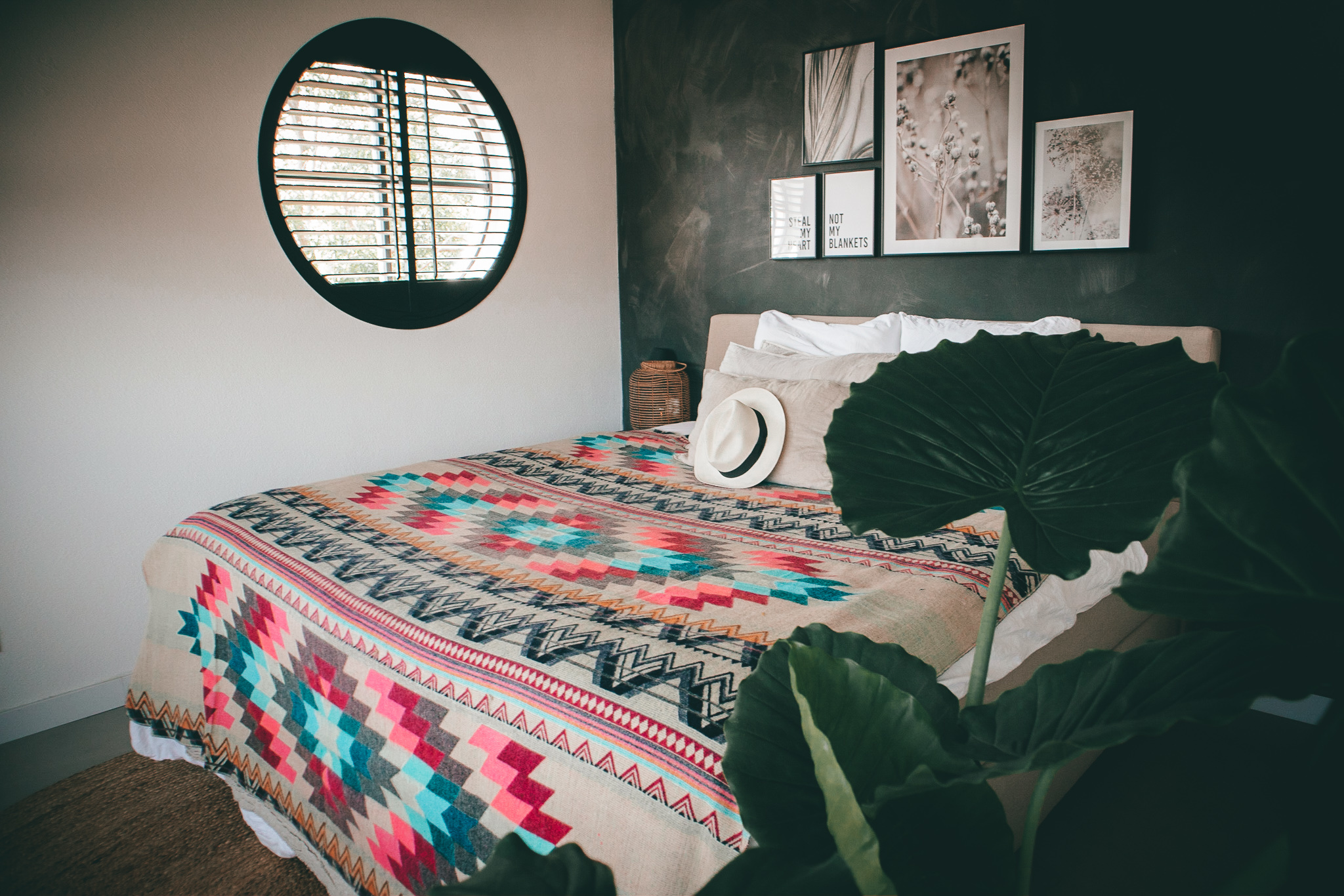 Tip 3: Do you want to lower the heating a degree but don't want to walk around with a whole alpaca blanket all day? Then try one of our ponchos. These are made of the same material as the blankets and are very nice to wear. Because they have no sleeves, they offer a lot of freedom of movement and you can easily wear a thick sweater underneath. You don't even realise that the heating is a bit lower.
Tip 4: Complete your outfit with an alpaca wool shawl. They are available in cheerful colors, perfect for autumn/winter. These scarves are also very nice to wear at home. Secure them with a nice pin or wear them with your winter coat, warm neck and shoulders guaranteed!
Tip 5: No underfloor heating? No problem! With a woolen rug you dress your house nicely and keep your feet warm. Our rugs are woven and knotted entirely by hand, a real piece of craftsmanship! In addition, a full bowl of love is put into it and it shows! View our colorful Aztec rug and our black and white rug here.
Alpaca wool is a super durable material, and more and more people are (re)discovering the fine characteristics of the material. Are you afraid it will sting or tickle? Rest assured, the alpaca wool used in our blankets is many times softer than the wool you are used to and is hypoallergenic.
Make your home more sustainable with an alpaca wool blanket, your energy bill and the makers in Ecuador will thank you!