Fair trade, care for the environment and quality are important values we share at EcuaFina. Our alpaca woolen blankets and ponchos are made with commitment for sustainability. To us 'sustainability' is not just a trendy word, it is a process. 
Sourcing of our alpaca wool
The main component of our Alpaca Native Plaids and Ponchos is alpaca wool. The alpacas where our material is sourced from, live free and wild in the Ecuadorian Andes. They live on huge lands and feed themselves with natural food, grass, and water from the mountains. The wool is shaved off in a completely animal-friendly way that not only gives us great raw material but helps the alpacas live lighter and freer day to day. The alpaca wool is spun to a thread. With this thread, plaids, scarves, sweaters, and blankets are made.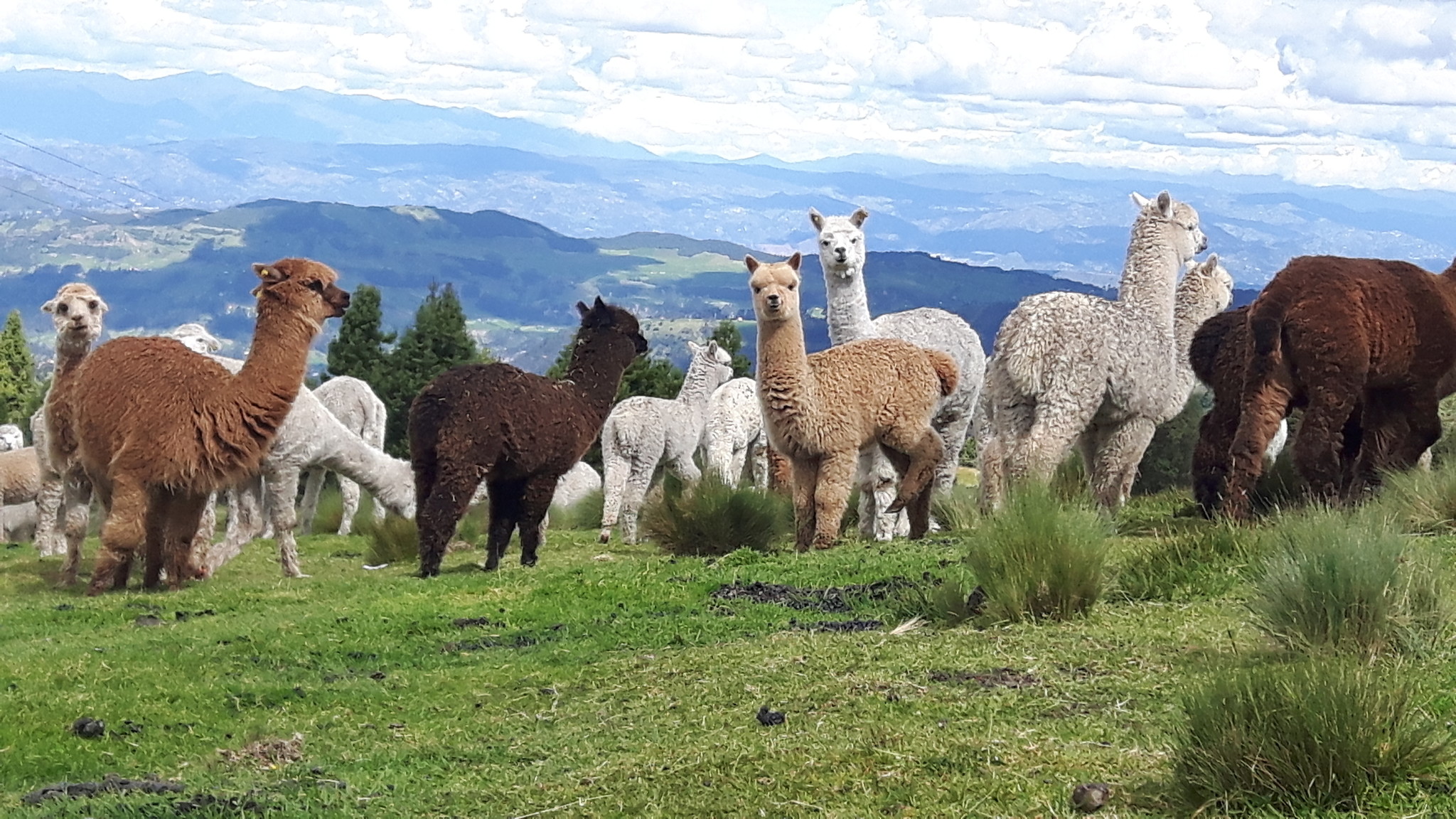 To colour the wool, no chemical dyes are used. All dyes come from plants and are hand made by the artisans with knowledge passed on to them by their ancestors.
Alpaca wool has great qualities. It is durable, environmentally conscious, animal friendly, warm and isolating, hypoallergenic and naturally water resistant. This makes textiles made from alpaca wool easy to maintain and long lasting, so you can enjoy them for years to come.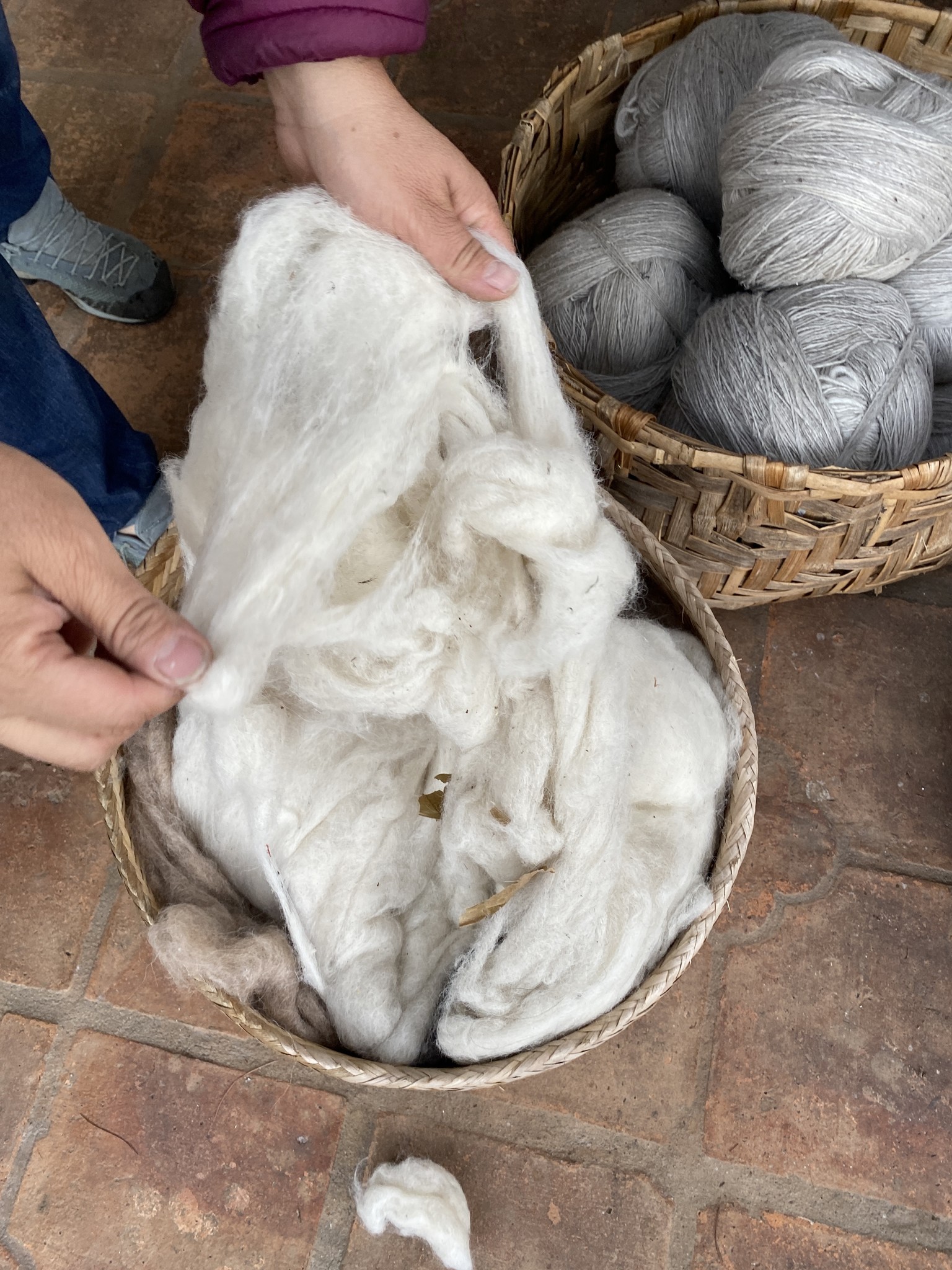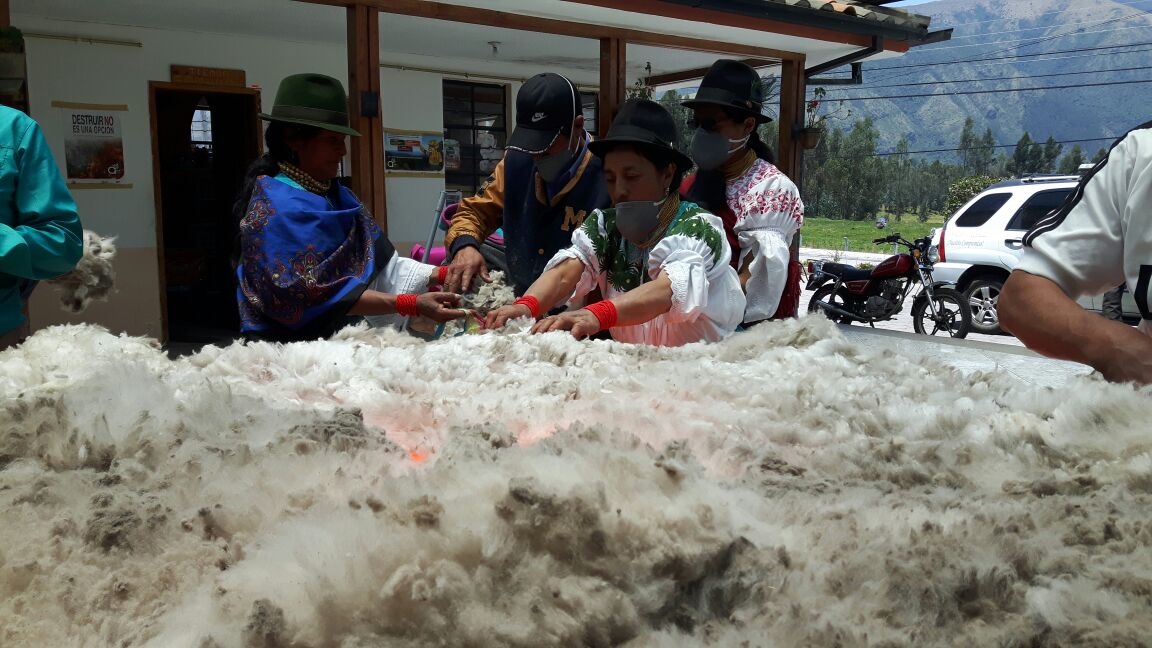 The artisans behind our products
People are important to EcuaFina. We know the Ecuadorian artisans who make our products very well and love to hear their stories. Like the story of Elena, who learned her centennial craftsmanship from her grandmother. Many of our artisans don't know how to read or write but use the skill of their hands and their attention to detail to create signature pieces of textile-art. It's a tradition that passes on from generation to generation. 
We do not source from one single person. In the Andes tradition, it is very common to get help from family members, neighbours and others. At the end of the day, they have created a community business. Their circumstances are not always the best. By working hard and creating the most beautiful blankets and clothes, they have the chance to improve their quality of life. When you purchase our products, you are helping our artisans.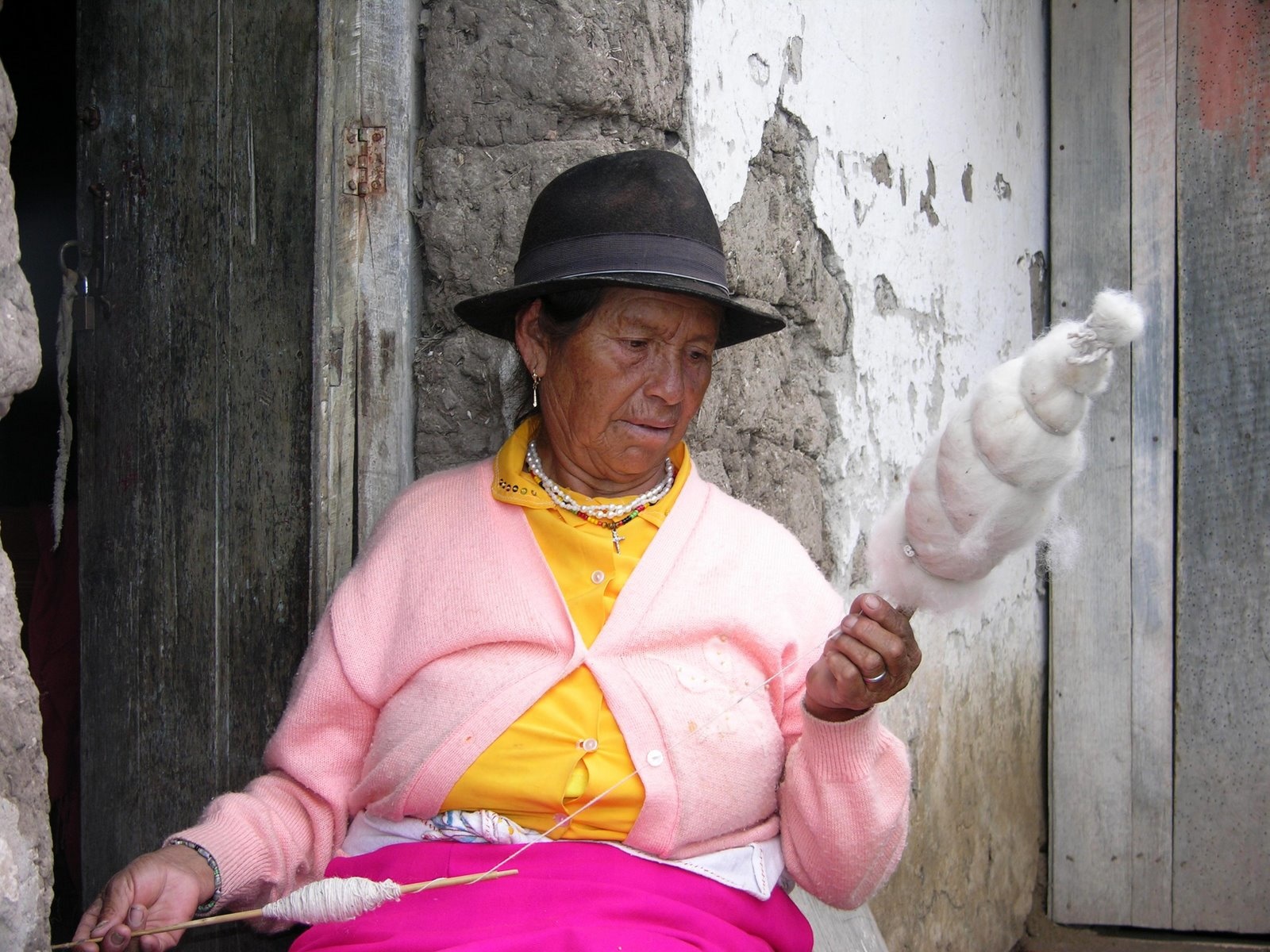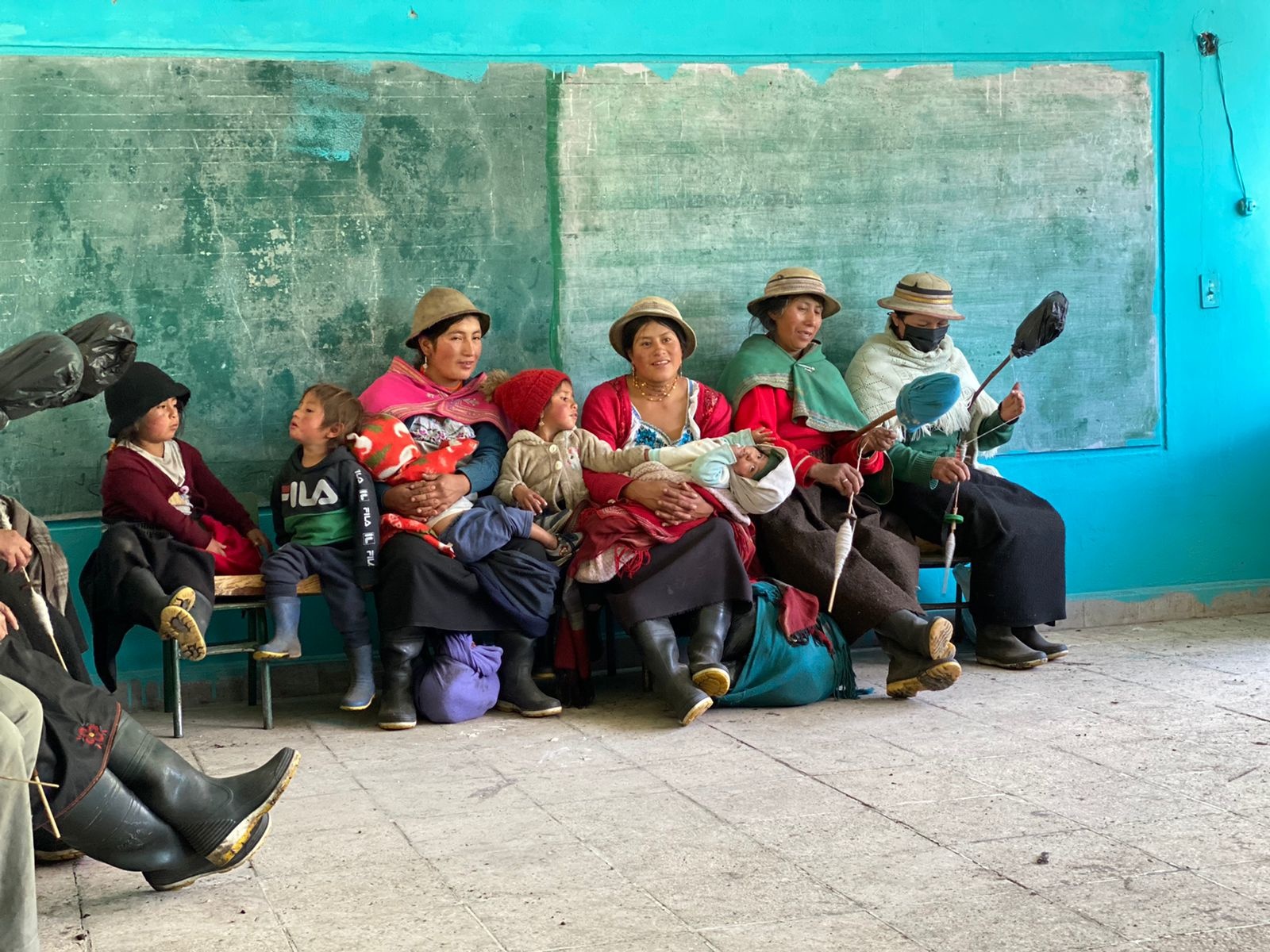 Fair Trade
We think it's important to tell about fair trade and tell the story of the people behind our products. By selling their products, EcuaFina helps giving them a stable income. The constant income increases security for them and their future. We like to give women the same opportunities that men have. That's why EcuaFina works with around 120 women who make plaids, ponchos, pillows, and other slow-fashion products.
EcuaFina offers them fair wages so they can better take care of themselves and their families and improve their health, living and working conditions.
We maintain a very close and transparent relationship with our artisans. The constant communication enables us to maintain the high-quality standards that you are used to in all the products. 
Enjoy sustainability
So please enjoy our durable, animal-friendly, and hypoallergenic products. It's not only good for you; you also invest in a better life of the artisan communities that make our EcuaFina brand.